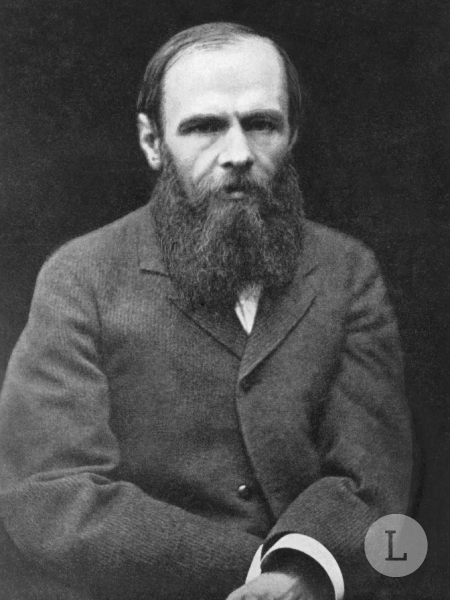 born: NOVEMBER 11, 1821
died: FEBRUARY 9, 1881
nationality: RUSSIAN
movement: REALISM
Fyodor Dostoevsky, born on November 11, 1821, in Moscow, Russia, was a distinguished novelist, philosopher, and journalist whose works explored the depths of human psychology, societal issues, and morality. A leading figure in world literature, Dostoevsky's novels have left a lasting impact on readers and writers alike. In this comprehensive article, we will delve into the life of Fyodor Dostoevsky, examine his most popular works, and reflect on his enduring literary legacy.
EARLY LIFE AND EDUCATION
Fyodor Mikhailovich Dostoevsky was born to Mikhail Dostoevsky, a doctor, and Maria Dostoevskaya, a homemaker. He was raised in a middle-class family and received a religious upbringing. Dostoevsky's early education took place at home, where his parents instilled in him a love for literature, particularly the works of Russian and European authors.
In 1837, Dostoevsky enrolled at the Nikolayev Military Engineering Institute in St. Petersburg, where he developed a strong interest in literature and philosophy. Upon completing his studies in 1843, he began his brief military service, but his growing passion for writing led him to resign from the military in 1844 to pursue a literary career.
LITERARY CAREER AND SUCCESS
Dostoevsky's literary career began with the publication of his first novel, Poor Folk (1846), which received critical acclaim for its exploration of social issues and complex character portrayals. However, his subsequent works received mixed reviews, and it was not until the publication of Crime and Punishment (1866) that Dostoevsky achieved significant literary success.
TOP 10 BOOKS BY FYODOR DOSTOEVSKY
Poor Folk (1846)
Dostoevsky's first novel tells the story of a poor civil servant, Makar Devushkin, and his love for Varvara Dobroselova, a young seamstress. The novel is presented in the form of letters exchanged between the two characters and explores themes of poverty and human compassion.
Crime and Punishment (1866)
This classic novel follows the story of Rodion Raskolnikov, a former student who commits a murder and subsequently grapples with the moral and psychological consequences of his actions. The novel delves into themes of guilt, redemption, and the nature of crime.
The Idiot (1869)
This novel centers on Prince Myshkin, a kind-hearted and naïve man who returns to Russia after a long absence. The story explores the conflicts between Myshkin's innocence and the cruelty and deception of the society surrounding him.
Demons (1872)
Also known as The Possessed or The Devils, this novel is a critique of the radical politics of 19th-century Russia. The story follows a group of revolutionaries who become embroiled in a series of murders, exploring themes of nihilism, fanaticism, and moral decay.
The Brothers Karamazov (1880)
Dostoevsky's final novel is a complex and philosophical masterpiece that revolves around the lives of the Karamazov brothers and the murder of their father. The novel delves into themes of faith, morality, and the nature of human suffering.
Notes from Underground (1864)
This novella is a psychological exploration of the narrator, a retired civil servant living in isolation. The story delves into themes of existentialism and the struggle for individual freedom.
The House of the Dead (1862)
Drawing from Dostoevsky's own experiences in a Siberian prison camp, this novel is a semi-autobiographical account of life in a harsh and unforgiving environment, exploring themes of human resilience and the search for meaning.
The Gambler (1867)
This novel is based on Dostoevsky's personal experiences with gambling addiction. The story follows Alexei Ivanovich, a tutor who becomes obsessed with roulette, leading to a downward spiral of debt and desperation.
The Double (1846)
This psychological novella tells the story of Yakov Golyadkin, a government clerk who encounters his doppelgänger. The novel delves into themes of identity, mental instability, and the disintegration of the self.
A Raw Youth (1875)
Also known as The Adolescent, this novel follows the life of Arkady Dolgoruky, a young man struggling to find his place in society. The story explores themes of family, social class, and the challenges of adolescence.
INTERESTING FACTS
In 1849, Dostoevsky was arrested for his involvement in the Petrashevsky Circle, a group of intellectuals interested in social reform. He was sentenced to death, but his sentence was commuted to four years of hard labor in Siberia, followed by military service.
Dostoevsky suffered from epilepsy, which is believed to have influenced his portrayal of characters and themes in his novels.
He married twice, first to Maria Dmitrievna Isaeva in 1857, and after her death, to Anna Grigorievna Snitkina in 1867. Anna played a crucial role in helping Dostoevsky overcome his gambling addiction and manage his finances.
Dostoevsky was deeply religious, and his faith greatly influenced his literary works, particularly in terms of themes such as redemption, forgiveness, and the nature of suffering.
He was a prolific writer, not only of novels but also of essays and journalistic pieces, often addressing political and social issues of his time.
DEATH AND LEGACY
Fyodor Dostoevsky passed away on February 9, 1881, at the age of 59, due to complications from a lung hemorrhage. His funeral was attended by thousands of people, reflecting the immense influence he had on Russian society and the world of literature. His novels continue to be studied and admired for their deep psychological insights, exploration of moral and philosophical themes, and their impact on the development of modern literature. Dostoevsky's works have inspired countless authors, from Albert Camus and Franz Kafka to William Faulkner and Haruki Murakami, solidifying his place as one of the most significant writers in literary history.
---