Raise High the Roof Beam, Carpenters and Seymour: An Introduction is a collection of two novellas by the acclaimed American author J.D. Salinger, who is best known for his groundbreaking novel The Catcher in the Rye. Published in 1963, these two novellas center around the enigmatic Glass family, which Salinger had previously explored in his short stories Franny and Zooey. The Glass family consists of seven highly intelligent and deeply spiritual siblings, who are former child prodigies with a unique perspective on life.
BOOK INFO
version: CLASSIC, EBOOK, AUDIOBOOK
number of pages: 250
literary movement: POSTMODERNISM
literary genre: LITERARY FICTION
1st edition: 1963
years of writing: late 1950s
SUMMARY
In the first novella, Raise High the Roof Beam, Carpenters, the narrator, Buddy Glass, recounts the events surrounding his older brother Seymour's wedding day. The story is set in 1942, during World War II, and Buddy has returned to New York City on a brief military leave to attend the wedding. However, when he arrives at the bride's apartment, he discovers that Seymour has inexplicably failed to show up for the ceremony. As Buddy interacts with the other guests, he reflects on his brother's enigmatic personality, his own complicated relationship with Seymour, and the impact of his absence on the family.
Seymour: An Introduction is a more introspective piece in which Buddy Glass, once again serving as the narrator, attempts to provide a comprehensive portrait of his late brother Seymour, who committed suicide in 1948. The novella is structured as a series of fragmented memories, anecdotes, and musings on Seymour's life, personality, and spiritual beliefs. Buddy delves into Seymour's deep interest in Eastern philosophy and mysticism, his prodigious talents as a poet and musician, and the profound influence he had on the lives of his siblings. Throughout the narrative, Buddy grapples with the challenge of capturing the essence of his brother's complex character and the lingering pain of his tragic death.
Both novellas in Raise High the Roof Beam, Carpenters and Seymour: An Introduction showcase Salinger's unique narrative style, characterized by a blend of introspection, humor, and profound insight into the human condition. The stories delve deeply into themes of love, loss, and the search for meaning in a confusing and often hostile world. Through the Glass family, Salinger explores the struggles of living an authentic, spiritual life in a society that often values material success and superficiality over genuine connection and personal growth.
MAIN CHARACTERS
Sergeant X
The story's narrator and main character, Sergeant X is an American soldier who meets Esmé while stationed in England during World War II. He is depicted as introspective, thoughtful, and emotionally vulnerable, especially as he deals with the psychological trauma of war.
Esmé
A 13-year-old British girl, Esmé is intelligent, mature, and insightful for her age. She forms a connection with Sergeant X during their brief encounter, leaving a lasting impression on him. Esmé's innocence and sincerity offer a stark contrast to the brutal realities of war.
Charles
Esmé's younger brother, Charles is a 5-year-old boy who has been deeply affected by the loss of their father during the war. He is a symbol of innocence and vulnerability in the story.
Corporal Z
A fellow soldier and friend of Sergeant X, Corporal Z appears in the second part of the story. He serves as a foil to Sergeant X, representing the more callous and detached side of the war experience.
These are the main characters in For Esmé – with Love and Squalor. The story primarily focuses on the relationship between Sergeant X and Esmé and the impact their brief encounter has on Sergeant X's mental and emotional well-being after the war.
TOP 10 POINTS
Author: Raise High the Roof Beam, Carpenters and Seymour: An Introduction are both written by J.D. Salinger, the acclaimed author of The Catcher in the Rye.
Structure: These two novellas were initially published separately in The New Yorker magazine and later published together as a single volume in 1963.
Glass Family: Both novellas center on the Glass family, a fictional family featured in several of Salinger's other works, including Franny and Zooey.
Narration: Buddy Glass, one of the seven Glass siblings, narrates both novellas, offering insight into his family's complex relationships and history.
Raise High the Roof Beam, Carpenters Plot: This novella tells the story of Seymour Glass's wedding day in 1942. However, Seymour is absent, leaving his brother Buddy and the other wedding guests to navigate the day without him.
Seymour: An Introduction Plot: In this novella, Buddy attempts to write an introduction for a book of poems written by his late brother Seymour, who committed suicide. The story delves into Seymour's life, his relationships, and his spiritual journey.
Themes: Both stories explore themes of family, love, loss, spirituality, and the search for meaning in life.
Salinger's Writing Style: The novellas are characterized by Salinger's signature style, which includes witty dialogue, introspective narration, and an ability to capture the nuances of human emotion.
Reception: While some critics found the novellas to be overly introspective and self-indulgent, others appreciated Salinger's exploration of the human psyche and his portrayal of the Glass family.
Literary Legacy: Although Raise High the Roof Beam, Carpenters and Seymour: An Introduction are not as well-known as The Catcher in the Rye, they have contributed to Salinger's lasting literary legacy and have been influential in shaping modern American literature.
In summary, Raise High the Roof Beam, Carpenters and Seymour: An Introduction is a significant contribution to Salinger's body of work, offering a deeper exploration of the Glass family and their struggles with love, spirituality, and the complexities of human nature. The novellas demonstrate Salinger's mastery of storytelling and his ability to capture the subtleties of human relationships and the often-elusive search for meaning in life.
ABOUT WRITER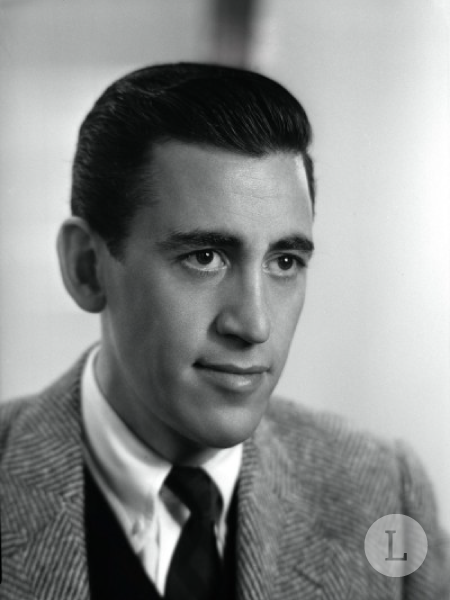 Jerome David Salinger was an acclaimed American author best known for his influential novel The Catcher in the Rye. Salinger's works are characterized by their introspective and rebellious protagonists, often grappling with themes of alienation, innocence, and the loss of authenticity in modern society. Despite his literary success, Salinger remained an enigmatic figure, shunning the spotlight and living a reclusive life.