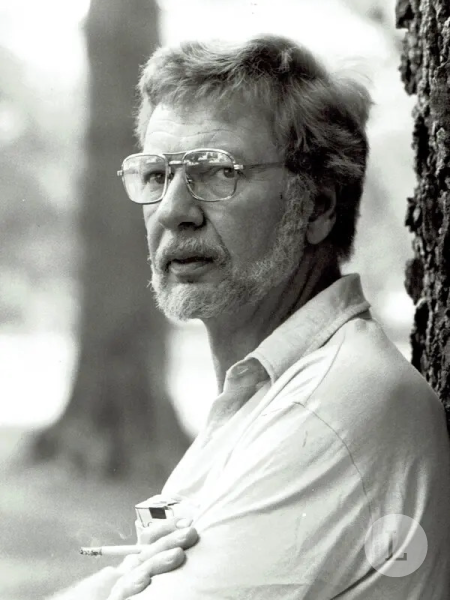 born: FEBRUARY 28, 1928
died: AUGUST 1984, 1984
nationality: AMERICAN
movement: POSTMODERNISM
Immerse yourself in the captivating world of Walter Tevis, the renowned American author best known for his novels The Hustler, The Man Who Fell to Earth, and The Queen's Gambit. This comprehensive biography covers his early life, literary success, top 10 books, interesting facts, and more.
EARLY LIFE AND EDUCATION
Walter Stone Tevis was born on February 28, 1928, in San Francisco, California. At the age of 10, he and his family moved to Lexington, Kentucky. Tevis battled with rheumatic fever during his childhood, which led to a lengthy hospital stay and a period of isolation that would later influence his writing.
Tevis attended the University of Kentucky, where he earned a Bachelor's degree in English Literature in 1949. After serving in the US Navy during the Korean War, he returned to the University of Kentucky to complete a Master's degree in English in 1954.
CAREER AND LITERARY SUCCESS
Walter Tevis began his writing career as a short story author, with his first story, The Big Hustle, published in Collier's magazine in 1955. His debut novel, The Hustler, was published in 1959 and quickly gained acclaim for its portrayal of the world of pool hustling.
Over the course of his career, Tevis wrote six novels and numerous short stories, often exploring themes of alienation, addiction, and personal struggle. Several of his works have been adapted into successful films and television series.
TOP 10 BOOKS BY WALTER TEVIS
The Hustler (1959)
This gritty, realistic novel follows the life of Fast Eddie Felson, a talented pool player navigating the seedy world of pool hustling in the 1950s.
The Man Who Fell to Earth (1963)
A science fiction novel that tells the story of an alien who comes to Earth in search of water to save his drought-stricken planet, only to be drawn into the complexities and corruption of human society.
This coming-of-age novel follows the life of orphaned chess prodigy Beth Harmon, as she battles addiction and the societal expectations of the 1960s while striving to become the world's greatest chess player.
Mockingbird (1980)
A dystopian science fiction novel set in a future where humanity has lost the ability to read and think critically, and a robot named Spofforth seeks to rediscover the lost art of literacy.
The Color of Money (1984)
The sequel to The Hustler, in which an aging Eddie Felson is drawn back into the world of pool hustling to face a new generation of players.
The Steps of the Sun (1983)
A science fiction novel set in a future where Earth's resources are depleted, and a wealthy businessman searches for a new energy source in the outer reaches of the solar system.
Far from Home (1981)
A collection of short stories that explores themes of isolation, addiction, and the human experience in various settings, from pool halls to outer space.
The Scholar's Mate (1960)
A short story that delves into the world of chess and follows a professor as he becomes obsessed with the game, ultimately putting his career and relationships at risk.
The Big Bounce (1960)
A short story in which a man is confronted with a mysterious bouncing ball, leading him to question the nature of reality and his own sanity.
The Other End of the Line (1961)
A short story that tells the tale of an isolated telephone lineman who discovers an otherworldly connection through the wires he maintains.
INTERESTING FACTS FROM WALTER TEVIS'S LIFE
Tevis's own experiences with pool halls and his skills as a pool player helped to inform the authenticity of The Hustler.
His struggles with addiction and alcoholism influenced many of his characters and storylines.
Tevis worked as a high school and college English teacher for many years, even after achieving literary success.
David Bowie starred in the film adaptation of The Man Who Fell to Earth, which became a cult classic.
The Netflix miniseries adaptation of The Queen's Gambit in 2020 brought renewed interest in Tevis's work and led to a significant increase in chess's popularity.
AWARDS & HONORS
While Tevis did not garner numerous awards during his lifetime, his work has been celebrated and adapted into multiple critically acclaimed films and television series. These adaptations, in turn, have received numerous accolades, including:
The film adaptation of The Hustler (1961) was nominated for nine Academy Awards and won two.
The Man Who Fell to Earth (1976) became a cult classic, starring David Bowie and receiving praise for its innovative approach to science fiction.
The Queen's Gambit (2020), a Netflix miniseries adaptation of Tevis's novel, garnered critical acclaim and won multiple awards, including Golden Globe and Primetime Emmy awards.
Walter Tevis's ability to create vivid, relatable characters and explore the human condition through unique and often marginalized settings has cemented his legacy as a distinguished American author.
DEATH AND LEGACY
Walter Tevis passed away on August 8, 1984, at the age of 56, due to lung cancer. His work has left a lasting impact on literature, particularly in the realms of pool, chess, and science fiction.
Although Tevis did not receive many awards during his lifetime, the posthumous success of his novels, film adaptations, and the Netflix series The Queen's Gambit have solidified his reputation as a skilled and insightful author.
---