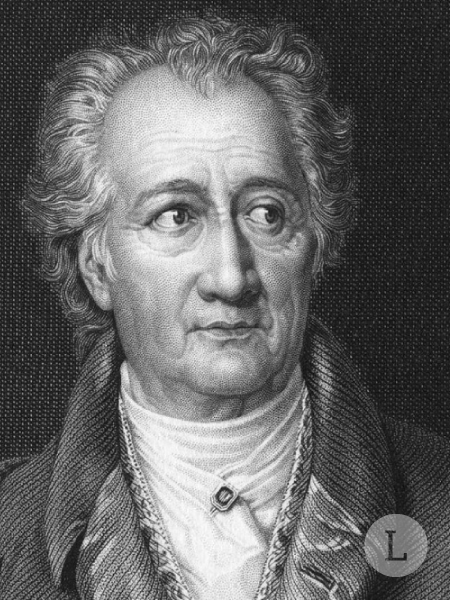 born: AUGUST 28, 1749
died: SEPTEMBER 28, 1891
nationality: GERMAN
movement: ROMANTICISM
Johann Wolfgang von Goethe was a German writer, poet, and philosopher whose profound influence on literature, art, and science has earned him the title of one of the most important literary figures in Western history. Born on August 28, 1749, in Frankfurt, Germany, Goethe's extensive body of work spans various genres, including novels, plays, and poetry. In this comprehensive article, we will explore Goethe's life, delve into his most acclaimed works, and discuss his lasting influence on the world.
EARLY LIFE AND EDUCATION
Goethe was born to Johann Caspar Goethe, a lawyer, and Katharina Elisabeth Textor, the daughter of a prominent local official. He grew up in a comfortable, middle-class household and received an excellent education, which included learning several languages and studying various subjects such as science, law, and theology.
In 1765, Goethe began studying law at the University of Leipzig, where he also developed an interest in literature, art, and theater. Following a brief illness, he transferred to the University of Strasbourg in 1770, where he continued to study law and became acquainted with the works of Shakespeare, which would prove to be a significant influence on his literary career.
CAREER AND LITERARY SUCCESS
Goethe's first major success came with the publication of his semi-autobiographical novel The Sorrows of Young Werther (1774), which gained him international fame and established him as a leading figure in the German literary scene. In 1775, he was invited to join the court of Duke Karl August in Weimar, where he held various administrative and artistic positions over the years.
During his time in Weimar, Goethe produced some of his most significant works, including the epic drama Faust, which he began writing in 1775 and continued to revise until his death. This masterpiece, often considered Goethe's magnum opus, explores themes of human ambition, knowledge, and desire.
TOP BOOKS BY GOETHE
The Sorrows of Young Werther (1774)
This semi-autobiographical novel tells the story of a young artist named Werther, who falls in love with a woman named Lotte, despite her engagement to another man. The novel's exploration of unrequited love and emotional turmoil struck a chord with readers, launching Goethe to international fame.
Faust (1808, 1832)
Goethe's magnum opus, Faust, is a two-part epic drama that follows the story of Heinrich Faust, a scholar who makes a pact with the devil Mephistopheles in pursuit of knowledge and worldly pleasures. The work explores themes such as ambition, morality, and the limits of human knowledge.
Iphigenia in Tauris (1787)
This verse drama, inspired by Greek mythology, tells the story of Iphigenia, a priestess who must choose between her duty and her conscience when faced with the prospect of sacrificing her own brother.
Wilhelm Meister's Apprenticeship (1795)
This bildungsroman follows the coming-of-age journey of Wilhelm Meister as he searches for meaning and purpose in his life, encountering various characters and experiences that shape his development. The novel explores themes such as self-discovery, the role of art in society, and the importance of personal growth. Wilhelm Meister's Apprenticeship is considered one of Goethe's masterpieces and a landmark in the history of European literature.
Elective Affinities (1809)
This novel, considered one of Goethe's most philosophical works, explores themes of human relationships, chemistry, and the laws of attraction. Set in a beautiful estate, it tells the story of a married couple who find their relationships tested when new individuals enter their lives.
Italian Journey (1816)
Goethe's travel account of his time spent in Italy between 1786 and 1788 is part memoir, part travelogue, and part art critique. Italian Journey offers insights into Goethe's personal experiences, his encounters with Italian culture, and the profound impact this journey had on his life and work.
West-Eastern Divan (1819)
This collection of lyric poetry was inspired by Goethe's interest in Persian literature, particularly the works of the poet Hafez. The poems in West-Eastern Divan explore themes of love, spirituality, and the blending of Eastern and Western cultures.
Theory of Colours (1810)
Goethe's Theory of Colours is a scientific work in which he presents his own theories on color perception and its psychological effects. Although it was controversial and often contradicted the prevailing scientific views of the time, it remains an important work that demonstrates Goethe's interdisciplinary interests.
Conversations of German Refugees (1795)
In this collection of stories, Goethe addresses the political turmoil and upheaval caused by the French Revolution. The tales are presented as conversations among a group of German refugees, who share their experiences and discuss the impact of the revolution on their lives.
INTERESTING FACTS
Goethe was an accomplished artist, and his drawings and sketches have been highly praised by art critics.
His friendship with Friedrich Schiller, another leading German writer, greatly influenced both their works and the development of German literature.
Goethe had a lifelong interest in science, particularly botany, geology, and meteorology, and made significant contributions to these fields.
His fascination with color led him to develop his own color wheel and to theorize about the psychological effects of color.
Goethe was an avid collector of minerals, amassing a personal collection of over 17,000 specimens.
AWARDS AND HONORS
Throughout his life, Goethe received numerous awards and honors in recognition of his literary achievements and his contributions to art and science. These accolades include honorary degrees from several universities, as well as various medals and orders from European countries. Today, the Goethe-Institut, a non-profit cultural organization that promotes the study of the German language and culture worldwide, carries on his legacy and promotes appreciation for his work.
DEATH AND LEGACY
Johann Wolfgang von Goethe passed away on March 22, 1832, in Weimar. His death marked the end of an era in German literature, as he was the last great writer of the German Enlightenment. Goethe's extensive body of work and his influence on literary, artistic, and scientific thought have earned him a place among the most important figures in Western cultural history.
---