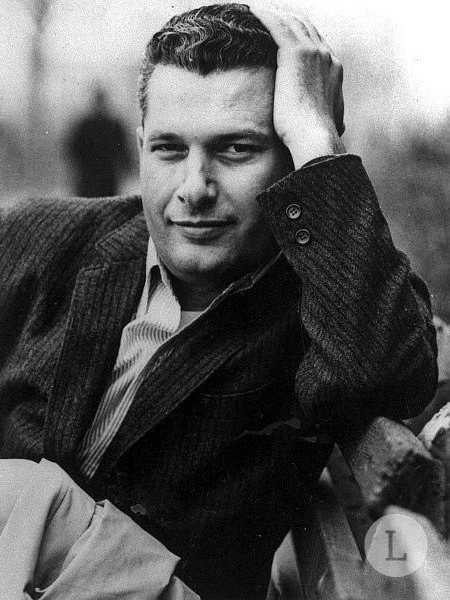 born: MAY 1, 1923
died: DECEMBER 12, 1999
nationality: AMERICAN
genre: WAR FICTION
Joseph Heller (1923-1999) was an American author best known for his satirical novel Catch-22. His works often combined dark humor with biting social commentary, offering a unique perspective on war, bureaucracy, and the absurdity of modern life. In this comprehensive article, we will explore Heller's life, his most famous books, and the impact his writing has had on the literary world.
EARLY LIFE AND EDUCATION
Joseph Heller was born on May 1, 1923, in Brooklyn, New York, to Russian-Jewish immigrant parents. Growing up during the Great Depression, Heller developed an early interest in writing and was influenced by the works of authors like Mark Twain and Charles Dickens.
After graduating from high school, Heller enlisted in the U.S. Army Air Corps during World War II. He served as a bombardier, flying over 60 combat missions in Italy. These experiences would later serve as the basis for his most famous work, Catch-22. After the war, Heller attended New York University on the G.I. Bill, earning a Bachelor of Arts in English. He then went on to receive a Master's degree in English from Columbia University and studied at the prestigious Oxford University in England as a Fulbright Scholar.
CAREER AND LITERARY SUCCESS
Heller began his career as an advertising copywriter, working for various companies in New York City. However, he continued to pursue his passion for writing, publishing short stories in various magazines. In 1953, Heller began working on his debut novel, Catch-22, which was published in 1961. The novel, set during World War II, tells the story of Captain John Yossarian, a bombardier struggling to stay sane amidst the absurdity and bureaucracy of war. Catch-22 quickly became a bestseller and is now regarded as one of the greatest novels of the 20th century.
Following the success of Catch-22, Heller continued to write novels, plays, and screenplays, including the novels Something Happened (1974), Good as Gold (1979), and Closing Time (1994), a sequel to Catch-22.
TOP 10 BOOKS BY JOSEPH HELLER
Heller's most famous work, a satirical novel set during World War II that explores the absurdity of war and bureaucracy.
Something Happened (1974)
A darkly comic novel about the midlife crisis and existential despair of a middle-aged businessman.
Good as Gold (1979)
A satirical novel that follows the life of a Jewish-American professor and his attempts to balance his career, family, and political ambitions.
God Knows (1984)
A humorous retelling of the biblical story of King David, presenting him as a flawed but relatable human being.
Picture This (1988)
A satirical novel that intertwines the stories of a struggling artist in ancient Greece, Rembrandt van Rijn in the 17th century, and a contemporary historian, examining the role of art in society.
Closing Time (1994)
The sequel to Catch-22, set in New York City during the 1990s and revisiting the characters from the original novel as they grapple with aging, memory, and the legacy of war.
Portrait of an Artist, as an Old Man (2000)
Heller's final novel, a metafictional exploration of an aging writer struggling to find inspiration for his final masterpiece.
No Laughing Matter (1986)
Co-written with Speed Vogel, this memoir recounts Heller's battle with Guillain-Barré syndrome and his journey to recovery, infused with humor and candor.
Now and Then: From Coney Island to Here (1998)
A memoir detailing Heller's life, from his childhood in Brooklyn to his experiences in World War II, and his journey to becoming a celebrated author.
Catch As Catch Can (2003)
A posthumous collection of Heller's short stories, essays, and previously unpublished works, offering insight into the breadth and depth of his literary career.
INTERESTING FACTS
Despite the serious themes of his work, Heller was known for his sense of humor and love of practical jokes.
Heller's Catch-22 is credited with popularizing the term "catch-22" to describe a paradoxical, no-win situation.
Heller's experiences as a bombardier in World War II heavily influenced his writing, particularly the character of Yossarian in Catch-22.
Heller's diagnosis of Guillain-Barré syndrome in the early 1980s forced him to relearn basic skills like walking and talking, but he eventually made a full recovery.
AWARDS AND HONORS
Throughout his career, Joseph Heller received numerous awards and honors for his literary achievements, including:
The Art of Fiction Award from the American Academy of Arts and Letters (1976)
The Howells Medal for Fiction from the American Academy of Arts and Letters (1986)
The Distinguished Alumnus Award from New York University (1988)
An honorary Doctor of Humane Letters degree from the City University of New York (1991)
DEATH AND LEGACY
Joseph Heller passed away on December 12, 1999, at the age of 76, due to a heart attack. His literary legacy endures, as his works continue to be studied, read, and admired by readers around the world. Heller's unique blend of satire, dark humor, and social commentary has left a lasting impact on modern literature, and Catch-22 remains a powerful anti-war statement that continues to resonate with new generations.
---