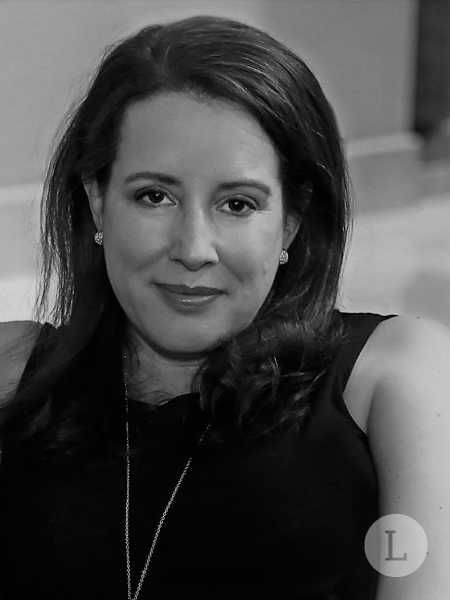 born: JULY 10, 1970
died: -
nationality: AMERICAN
genre: ROMANCE
Julia Quinn, born on July 10, 1970, in New York, New York, is a bestselling American author known for her historical romance novels, particularly the beloved Bridgerton series. With her witty writing style, engaging characters, and captivating love stories, Quinn has garnered legions of fans and has made a significant impact on the romance genre. In this comprehensive article, we'll explore the life of Julia Quinn, her most popular works, and her ongoing literary legacy.
EARLY LIFE AND EDUCATION
Born Julie Pottinger, Julia Quinn grew up in a household that nurtured her love for reading. She attended Harvard University, where she earned a Bachelor's degree in Art History. Later, she pursued a degree in Medicine from Yale University. However, during her time at Yale, she found her true passion for writing and decided to leave medical school to pursue a full-time writing career.
CAREER AND LITERARY SUCCESS
Julia Quinn's debut novel, Splendid, was published in 1995, marking the beginning of a prolific and successful career in the romance genre. Her engaging writing style, characterized by humor, wit, and charming characters, quickly gained her a devoted following.
TOP 10 BOOKS BY JULIA QUINN
The Duke and I (2000)
The first novel in the Bridgerton series, The Duke and I tells the story of Daphne Bridgerton and Simon Basset, the Duke of Hastings, who enter into a fake courtship that ultimately leads to true love.
The Viscount Who Loved Me (2000)
The second installment in the Bridgerton series follows the love story of Anthony Bridgerton, the Viscount, and Kate Sheffield, a woman who initially despises him but eventually falls for his charm.
An Offer From a Gentleman (2001)
This Cinderella-inspired tale, the third book in the Bridgerton series, features Sophie Beckett, an illegitimate daughter of an earl, and Benedict Bridgerton, who must overcome societal expectations to find love.
Romancing Mr. Bridgerton (2002)
In the fourth book of the series, Penelope Featherington harbors a secret crush on her best friend's brother, Colin Bridgerton, leading to an unexpected romance.
To Sir Phillip, With Love (2003)
Eloise Bridgerton embarks on an unexpected journey of love and self-discovery when she begins corresponding with Sir Phillip Crane in the fifth book of the series.
When He Was Wicked (2004)
The sixth installment follows the passionate and tumultuous love story between Francesca Bridgerton and her late husband's cousin, Michael Stirling.
It's In His Kiss (2005)
Hyacinth Bridgerton and Gareth St. Clair embark on a thrilling adventure to uncover family secrets, leading them to discover love in this seventh book of the series.
On the Way to the Wedding (2006)
In the final book of the Bridgerton series, Gregory Bridgerton finds himself torn between two women, ultimately realizing that true love may have been in front of him all along.
The Other Miss Bridgerton (2018)
A novel from the Rokesbys series, set in the same universe as the Bridgertons, follows the story of Poppy Bridgerton and Andrew Rokesby, who find themselves unexpectedly falling in love despite their initial animosity.
The Girl with the Make-Believe Husband (2017)
In this charming novel from the Rokesbys series, Cecilia Harcourt travels to New York to find her missing brother and ends up in a complicated relationship with his best friend, Edward Rokesby.
INTERESTING FACTS
Julia Quinn initially used a pseudonym to separate her writing career from her educational pursuits in medicine.
Quinn is one of the few romance authors to have her novels adapted for television, with the successful Netflix adaptation of the Bridgerton series.
She has been a recipient of the prestigious RITA Award, presented by the Romance Writers of America, multiple times throughout her career.
Quinn is known for her extensive research into the historical periods in which her novels are set, ensuring an accurate and immersive reading experience for her fans.
LEGACY AND IMPACT ON THE ROMANCE GENRE
Julia Quinn has had a lasting impact on the romance genre with her engaging and witty novels. Her work has inspired numerous authors and has set a high standard for historical romance. The success of the Bridgerton series adaptation on Netflix has further cemented her status as a leading voice in the world of romance fiction.
With millions of copies of her books sold worldwide and a dedicated fan base, Julia Quinn's influence on the romance genre is undeniable. Her compelling characters, charming stories, and meticulous attention to historical detail have secured her place as one of the most beloved romance authors of her time.
THE FUTURE OF JULIA QUINN'S WRITING CAREER
Julia Quinn continues to captivate readers with her enchanting stories and well-developed characters. She has expressed her intention to keep writing and expanding her universe of characters, with new novels in the works and potential adaptations of her other series.
As the romance genre continues to evolve, Julia Quinn's unique blend of humor, historical detail, and emotional storytelling ensures that she will remain a prominent figure in the literary world for years to come. Her ongoing commitment to her craft and dedication to her readers make her a standout author in a competitive market, and her influence on the genre is sure to endure.
---