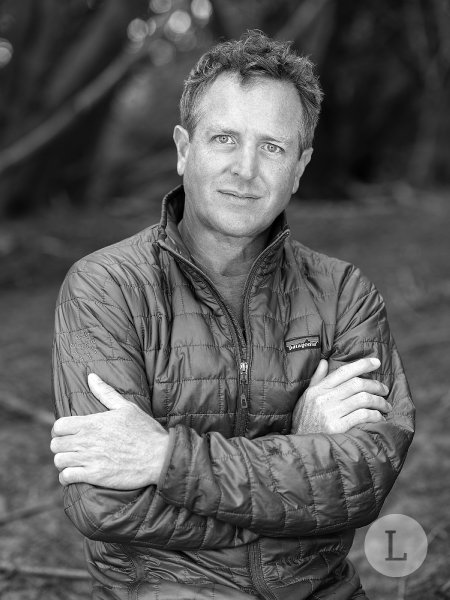 born: JUNE 23, 1975
died: -
nationality: AMERICAN
genre: DYSTOPIAN FICTION
Hugh Howey is an American author, best known for his popular science fiction series, Wool. A captivating storyteller, Howey has established a prominent position in the world of literature, with his works translated into several languages and enjoyed by readers worldwide.
Hugh Howey's rise to literary fame is as compelling as his novels. Starting as a bookshop employee, he published his works independently and rose to become a New York Times bestselling author. His story is one of determination, passion, and, above all, an unwavering belief in the power of storytelling.
EARLY LIFE AND EDUCATION
Hugh Howey was born in 1975 in Monroe, North Carolina. A voracious reader since childhood, he cultivated a deep love for books and storytelling. However, before becoming an author, Howey held several different jobs, including working as a yacht captain, a roofer, and a technician in a computer shop.
Howey's educational background isn't rooted in literature. He attended the College of Charleston, where he earned a degree in English and Education. Despite his non-literary education, Howey's passion for reading and writing never waned, setting the stage for his future career.
CAREER AND LITERARY SUCCESS
Hugh Howey's writing career began with the publication of Molly Fyde and the Parsona Rescue, the first book in the Bern Saga series, in 2009. However, it was his Wool series, beginning in 2011, that catapulted him into literary stardom.
Originally published as a standalone short story, Wool rapidly gained popularity. Howey expanded the universe with additional installments, eventually creating the Silo Trilogy, which includes Wool, Shift, and Dust. The series portrays a dystopian future where the remnants of humanity live in an underground silo, grappling with societal rules and secrets.
TOP 10 BOOKS BY H. HOWEY
The book that started it all, Wool introduces readers to the enclosed world of the Silo.
The prequel to the Wool series, Shift tells the story of how the world fell into the dystopian state depicted in Wool.
The trilogy's conclusion answers the series' burning questions and determines the Silo's future.
Beacon 23 (2015)
In this novel, Howey explores the psychological toll of solitude as it follows a war veteran who operates a beacon in space.
Sand (2014)
This stand-alone novel presents a world buried by sand where special divers uncover buried relics from the old world.
Molly Fyde and the Parsona Rescue (2009)
The first book in the Bern Saga series, a space adventure featuring a strong female protagonist.
Molly Fyde and the Land of Light (2010)
The sequel to Parsona Rescue, continuing Mollys adventures.
Beacon 23 (2015)
A standalone novel about a war veteran manning a lighthouse in space.
Sand (2014)
A novel set in a post-apocalyptic world buried under sand.
Half Way Home (2010)
A standalone novel about a group of teenagers tasked with colonizing a distant planet.
The Hurricane (2011)
A touching coming-of-age story set against the backdrop of a looming hurricane.
The Shell Collector (2014)
A collection of Howeys short stories, showcasing his versatile writing.
INTERESTING FACTS
Howey first published Wool as a standalone short story online, but its immense popularity inspired him to expand it into a series.
He is a staunch advocate for self-publishing, having initially self-published his works and retained their digital rights even after signing with a traditional publisher for print distribution.
Howeys success with the Wool series led to its adaptation for both film and television.
Howeys love for the sea and sailing reflects in his writing. He and his wife live on a catamaran, splitting their time between cruising the seas and writing.
AWARDS AND HONORS
Hugh Howeys contribution to literature, particularly the science fiction genre, has been widely recognized. Some of his notable accolades include:
Goodreads Choice Awards Best Science Fiction (2013): Howeys Dust won this prestigious award.
Kirkus Reviews Best of 2011: The Wool series was included in this list, further cementing its popularity.
New York Times Best Seller: Howeys Wool series made it to the NYT Best Seller list, a testament to his storytelling abilities.
AT THE END
Hugh Howey's success with self-publishing has had a significant impact on the literary world. His achievements have shown other aspiring authors that it is possible to break into the industry without going through traditional publishing routes. His works, particularly the Wool series, continue to be influential within the science fiction genre.
---