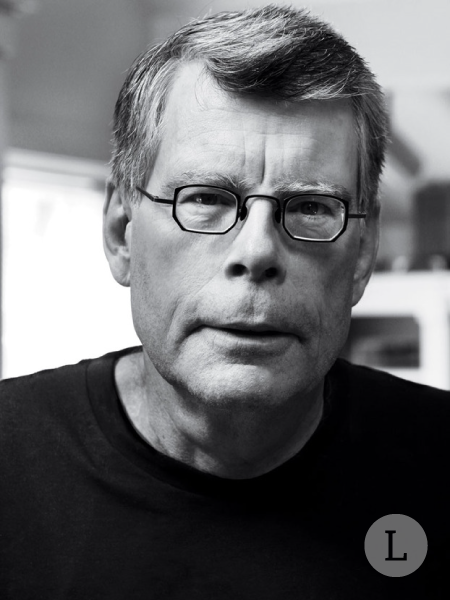 born: SEPTEMBER 21, 1947
died: -
nationality: AMERICAN
genre: HORROR, CRIME
Explore the life and work of Stephen King, one of the most prolific and successful authors of our time. With a career spanning over four decades, King has terrified and captivated readers worldwide with his chilling tales of horror and supernatural suspense. This comprehensive biography covers King's early life, education, career, top books, interesting facts, and his numerous awards and honors.
EARLY LIFE AND EDUCATION
Stephen Edwin King was born on September 21, 1947, in Portland, Maine. His father, Donald Edwin King, was a merchant seaman, and his mother, Nellie Ruth Pillsbury King, was a homemaker. When Stephen was two years old, his father abandoned the family, leaving his mother to raise him and his older brother, David, alone.
Growing up, King was an avid reader and began writing stories at a young age. After graduating from Lisbon Falls High School in 1966, he attended the University of Maine, where he majored in English and graduated with a Bachelor of Arts degree in 1970. It was during his college years that King began to develop his unique voice as a writer and sold his first professional short story, The Glass Floor, to Startling Mystery Stories in 1967.
CAREER AND LITERARY SUCCESS
Stephen King's career took off with the publication of his first novel, Carrie, in 1974. The novel, about a high school girl with telekinetic powers, became a commercial success and was later adapted into a successful film. From there, King's career skyrocketed, and he published numerous best-selling novels and short story collections.
Over the years, King has continued to dominate the literary world, with his works often crossing over into popular culture through successful film and television adaptations. With a writing career spanning more than four decades, King has become a household name and is often regarded as one of the greatest horror writers of all time.
TOP 10 BOOKS BY STEPHEN KING
Carrie (1974)
King's debut novel tells the chilling story of Carrie White, a high school girl with telekinetic powers, who seeks revenge on her classmates after they torment her at the prom.
This iconic horror novel follows the Torrance family as they move into the haunted Overlook Hotel, where the father, Jack, descends into madness under the hotel's sinister influence.
The Stand (1978)
In this post-apocalyptic epic, a deadly virus wipes out most of the world's population, leaving the survivors to rebuild society and face the ultimate battle between good and evil.
Pet Sematary (1983)
A family moves into a new home near an ancient burial ground, where they discover a terrifying secret about the power of life and death.
In this sprawling novel, a group of friends confronts their childhood fears and battles an ancient, shape-shifting evil that resurfaces in their hometown every 27 years.
A suspenseful thriller about a best-selling author who is held captive and tortured by a deranged fan, who forces him to rewrite his latest novel to her liking.
The Dark Tower Series (1982-2004)
King's magnum opus, this eight-book series combines elements of fantasy, horror, and western genres to tell the epic tale of Roland Deschain, the last gunslinger, as he embarks on a quest to reach the mysterious Dark Tower and save his world.
The Green Mile (1996)
Originally published as a serial novel, this story follows a death row corrections officer who encounters a unique inmate with supernatural healing powers.
11/22/63 (2011)
A time-traveling English teacher attempts to prevent the assassination of President John F. Kennedy in this genre-bending novel that combines historical fiction, thriller, and science fiction elements.
Doctor Sleep (2013)
A sequel to The Shining, this novel follows a grown-up Danny Torrance as he struggles with his psychic powers and battles a group of supernatural beings who feed on the shining of gifted children.
INTERESTING FACTS
Stephen King has published over 60 novels and 200 short stories, selling more than 350 million copies worldwide.
Many of King's works are set in or around his home state of Maine, which often serves as the backdrop for his chilling tales.
King has a penchant for writing under pseudonyms, most notably Richard Bachman, under which he published several novels.
In 1999, King was struck by a minivan while walking near his home in Maine, resulting in severe injuries. This near-death experience influenced his later works, including the memoir On Writing.
King is an avid music fan and has played guitar in the rock band Rock Bottom Remainders, alongside other notable authors such as Amy Tan and Dave Barry.
AWARDS AND HONORS
Stephen King has received numerous awards and honors throughout his career, reflecting his immense influence on the literary world. Some of the most notable accolades include:
The Bram Stoker Award, which King has won multiple times for his contributions to horror literature.
The World Fantasy Award for Life Achievement (2004), recognizing King's outstanding contributions to the genre of fantasy.
The National Book Foundation's Medal for Distinguished Contribution to American Letters (2003), which honors an author's lifetime achievement in literature.
The Edgar Allan Poe Award, presented by the Mystery Writers of America, which King has won several times for his mystery and suspense works.
The PEN America Literary Service Award (2018), recognizing a writer whose work embodies the mission of PEN America: to oppose repression in any form and champion the best of humanity.
LEGACY
Stephen King's legacy as a master storyteller continues to grow with each new novel and adaptation of his works. His impact on the horror and suspense genres is unparalleled, and his ability to create memorable characters and chilling narratives has solidified his place as one of the greatest writers of our time.
King's influence can be seen not only in the works of other authors but also in the numerous film and television adaptations of his stories. His novels and stories have inspired filmmakers and screenwriters, resulting in a multitude of successful adaptations, such as The Shawshank Redemption, The Green Mile, and It.
King's work has also inspired countless aspiring writers, with his memoir On Writing serving as a go-to resource for those seeking insight into the craft of storytelling. His impact on popular culture is undeniable, and his stories continue to captivate and terrify new generations of readers.
As Stephen King continues to write and publish, his legacy will undoubtedly endure, with his works standing the test of time and remaining a testament to his extraordinary talent and imagination.
---