Career of Evil, the third installment in the Cormoran Strike series by Robert Galbraith (a pseudonym for J.K. Rowling), is a chilling and masterfully plotted crime thriller that delves into the darker side of human nature, exploring themes of revenge, obsession, and the corrosive effects of past trauma. The novel follows private detective Cormoran Strike and his assistant, Robin Ellacott, as they investigate a case that hits dangerously close to home, forcing them to confront their own demons and pushing their partnership to its limits.
BOOK INFO
version: CLASSIC, EBOOK, AUDIOBOOK
number of pages: 497
literary movement: CONTEMPORARY
literary genre: CRIME, DETECTIVE
1st edition: 2015
SUMMARY
The story begins when Robin receives a package containing a woman's severed leg, accompanied by a note featuring a quote from the Blue Öyster Cult song, "Mistress of the Salmon Salt (Quicklime Girl)." Horrified and shaken, Robin and Strike quickly realize that the gruesome package is a personal message, and they set out to identify the sender before more violence ensues.
With the police focusing on the wrong suspects, Strike and Robin conduct their own investigation, narrowing the list of potential culprits to three individuals from Strike's past, each with a motive for wanting to hurt him: a vengeful former military colleague, a sadistic gangster with a personal vendetta, and a twisted stalker with a disturbing fixation on Robin. As they delve deeper into the case, they are drawn into a dangerous cat-and-mouse game, racing against time to prevent further atrocities.
Career of Evil delves deeper into the personal lives of its protagonists, offering insight into their backgrounds and motivations. The novel explores Robin's traumatic past and her struggle to overcome its lingering effects, while also revealing the depth of her commitment to her work with Strike. Similarly, Strike's own troubled history and his experiences in the military play a significant role in the story, as he confronts the ghosts of his past and the possibility that one of them is responsible for the horrifying crimes.
The novel's intricate and suspenseful plot is complemented by its vivid and atmospheric portrayal of London's seedy underbelly, with the investigation leading Strike and Robin through a labyrinth of dark and dangerous places. The story also explores themes of obsession, the nature of evil, and the capacity for resilience and redemption in the face of adversity.
MAIN CHARACTERS
Cormoran Strike
A former military police officer turned private detective, Cormoran Strike is a tough, determined, and intelligent investigator. He is haunted by his past experiences in the military and his personal life, which adds depth to his character.
Robin Ellacott
Strike's capable and resourceful assistant, Robin is passionate about her work in the detective field. Her loyalty and dedication to Strike are tested in Career of Evil as she becomes a target of the serial killer. The novel explores her personal life and her struggle with a troubled past.
Matthew Cunliffe
Robin's fiancé, Matthew is a supportive yet sometimes unsympathetic character. His relationship with Robin becomes increasingly strained as her work with Strike intensifies, and their differing views on her career choices create tension in their relationship.
The Serial Killer
The main antagonist in Career of Evil is a sadistic and cunning serial killer, whose identity remains a mystery throughout most of the novel. The narrative occasionally shifts to the killer's perspective, offering a chilling insight into their twisted mind.
Shanker
A friend and occasional ally to Strike, Shanker is a street-smart, tough character who helps with the investigation. His connections to the criminal underworld provide valuable information to Strike and Robin throughout the novel.
Linda Ellacott
Robin's mother, who plays a more significant role in Career of Evil as readers learn more about Robin's past and family dynamics. She is supportive of her daughter but has her own struggles and concerns.
Lucy Strike
Cormoran's half-sister, Lucy occasionally appears in the novel, providing insight into Strike's family background and the challenges he has faced throughout his life.
Jonny Rokeby
Cormoran's estranged father, a famous rock star who is mentioned throughout the series but remains a mysterious figure. His absence and strained relationship with Cormoran continue to be a significant aspect of Strike's character development.
TOP 10 POINTS
Darker Tone: Career of Evil takes a darker turn compared to the previous novels, with a gruesome opening and a serial killer as the main antagonist, making it a gripping and intense read.
Personal Stakes: The novel's plot revolves around a threat to Robin Ellacott, Cormoran Strike's assistant, bringing a personal aspect to the case and raising the stakes for both characters.
Multiple Perspectives: The narrative shifts between the perspectives of Cormoran, Robin, and the unidentified killer, providing a chilling insight into the mind of the antagonist.
Character Development: Career of Evil delves deeper into the personal lives and histories of the main characters, exploring their past traumas and how they impact their present lives and choices.
Complex Relationships: The evolving relationship between Cormoran and Robin takes center stage in the novel, as they struggle with their feelings for each other and the challenges they face in their personal lives.
The Whodunit Element: The novel offers a gripping whodunit as Cormoran and Robin try to identify the killer from a list of suspects, all with personal connections to Strike's past.
Challenging Social Issues: Career of Evil tackles difficult subjects, such as domestic violence and child abuse, providing a thought-provoking narrative that raises awareness of these important issues.
Fast-Paced Plot: The novel's fast-paced, action-packed plot keeps readers engaged as Cormoran and Robin race against time to catch the killer before he strikes again.
Suspenseful Climax: Career of Evil builds up to a suspenseful and unexpected climax, with a shocking revelation that leaves readers eager for the next installment in the series.
Continuation of the Series: Career of Evil is the third novel in the Cormoran Strike series, providing readers with another thrilling mystery while further developing the characters and their relationships.
In conclusion, Career of Evil is a captivating and unflinching crime thriller that delves into the darkest corners of the human psyche, while further developing the complex and compelling partnership between Cormoran Strike and Robin Ellacott. With its intricate plot, well-drawn characters, and exploration of timely themes, the novel is a masterful addition to the series and a testament to Robert Galbraith's talent as a writer of gripping and thought-provoking detective fiction.
TELEVISION SERIES
The television series C.B. Strike is a British crime drama adaptation of the Cormoran Strike novels, written by J.K. Rowling under the pseudonym Robert Galbraith. The show premiered on BBC One in 2017, and it has received critical acclaim for its faithful adaptation of the books and engaging storytelling. The series has been praised for its strong performances, particularly those of the lead actors Tom Burke, who plays the titular character Cormoran Strike, and Holliday Grainger, who portrays his assistant and partner, Robin Ellacott.
C.B. Strike follows the story of Cormoran Strike, a private detective and war veteran struggling to rebuild his life after losing his leg in Afghanistan. He operates out of a small office in London's Denmark Street and is often grappling with his own personal demons. The series delves into Strike's complex relationships, including his tumultuous connection with his famous rockstar father and his on-again, off-again girlfriend, Charlotte.
Robin Ellacott starts as a temporary secretary but quickly becomes an integral part of Strike's detective agency. She proves to be a capable investigator and a valuable asset to Strike. Their professional relationship develops into a deep friendship as they work together to solve various intricate and high-profile cases.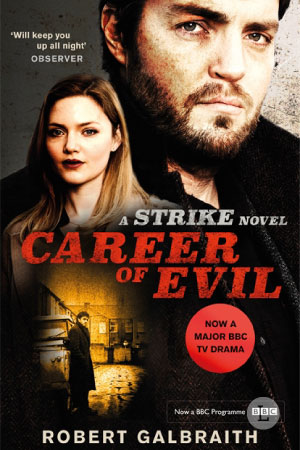 ABOUT WRITER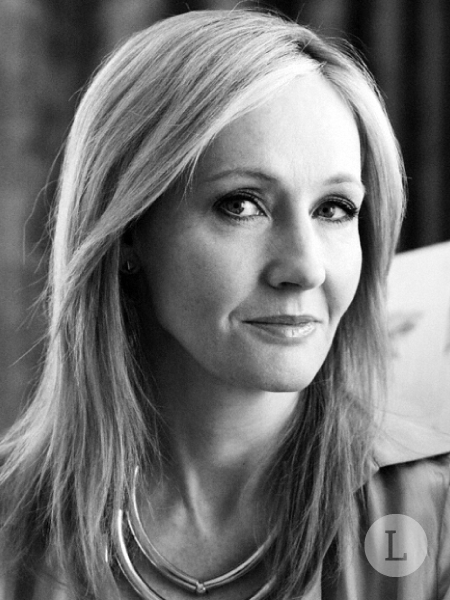 After the tremendous success of the Harry Potter series, J. K. Rowling continued to pursue her literary career with various projects. She has written crime novels under the pseudonym Robert Galbraith, with the Cormoran Strike series being well-received by readers and critics alike.