The Silkworm, the second installment in the Cormoran Strike series by Robert Galbraith (a pseudonym for J.K. Rowling), is a captivating and intricately plotted crime thriller that delves into the dark and twisted world of the publishing industry. Continuing the story of private detective Cormoran Strike and his resourceful assistant, Robin Ellacott, the novel explores themes of ambition, jealousy, revenge, and the often blurry line between art and reality.
BOOK INFO
version: CLASSIC, EBOOK, AUDIOBOOK
number of pages: 456
literary movement: CONTEMPORARY
literary genre: CRIME, DETECTIVE
1st edition: 2014
SUMMARY
The story begins when Leonora Quine, the wife of missing author Owen Quine, hires Strike to locate her husband. Owen, a once-promising but now struggling writer, has disappeared after completing his latest, highly controversial manuscript, Bombyx Mori. As Strike investigates Owen's disappearance, he quickly realizes that the case is far more complex and dangerous than it initially seemed.
The search for Owen leads Strike and Robin into the cutthroat world of London's literary scene, where they encounter a cast of colorful and enigmatic characters, including Owen's vindictive literary agent, his bitter editor, and his ambitious protégé. As they delve deeper into the investigation, they discover that Bombyx Mori, a disturbing and gruesome allegory, has incited the ire of many within the industry, as it exposes their darkest secrets and humiliations.
When Owen's mutilated body is found, staged in a manner reminiscent of the grisly scenes from his novel, the case takes a macabre turn. Strike and Robin must navigate a tangled web of lies, jealousy, and betrayal to uncover the truth behind Owen's murder, all while dealing with their own personal challenges and evolving relationship.
The Silkworm showcases Galbraith's (Rowling's) skill at crafting a complex and layered plot that keeps readers guessing until the very end. The novel's richly detailed descriptions of London's literary scene and its eccentric inhabitants create an immersive and atmospheric reading experience. The story also delves into themes of artistic integrity, the corrosive nature of envy, and the often destructive consequences of unbridled ambition.
MAIN CHARACTERS
Cormoran Strike
A war veteran turned private detective, Cormoran Strike is a tough, intelligent, and resourceful investigator with a keen intuition for solving complex cases. He struggles with the residual physical and emotional wounds from his time in the military and his tumultuous personal life.
Robin Ellacott
Strike's resourceful and dedicated assistant, Robin is a skilled investigator in her own right. As her partnership with Strike deepens, she proves herself to be indispensable in solving cases. Throughout the book, Robin navigates her own personal challenges, including her relationship with her fiancé, Matthew.
Owen Quine
The controversial novelist at the center of the story, Quine has written a scandalous manuscript that threatens to expose the secrets of those around him. His subsequent disappearance and gruesome murder set the stage for the investigation led by Strike and Robin.
Leonora Quine
Owen Quine's long-suffering wife, Leonora is initially the prime suspect in her husband's murder due to their tumultuous relationship. As the investigation unfolds, her motivations and true nature are called into question.
Elizabeth Tassel
Owen Quine's agent, who is fiercely protective of her clients and their reputations. Her relationship with Quine and her role in the publishing world make her an important figure in the unfolding mystery.
Jerry Waldegrave
A successful publisher and one of the many characters with a motive to harm Owen Quine, Jerry Waldegrave is a prominent figure in the literary world and finds himself entangled in the investigation.
Michael Fancourt
A celebrated author and a rival of Owen Quine, Fancourt is another suspect in the case due to his tumultuous history with Quine and connections to the publishing world.
Kathryn Kent
A fellow author who is deeply offended by the contents of Owen Quine's manuscript, Kathryn Kent becomes another potential suspect as her reasons for wanting Quine silenced are revealed.
Pippa Midgley
A troubled young woman with a strong connection to Owen Quine, Pippa's erratic behavior and emotional instability make her an enigmatic figure in the case.
Joe North
A reclusive novelist and former friend of Owen Quine, Joe North is also implicated in the case as his relationship with Quine and the publishing world comes to light.
These main characters all contribute to the intricate web of connections, secrets, and motives that make The Silkworm a compelling and suspenseful mystery.
TOP 10 POINTS
Intriguing Mystery: The Silkworm focuses on the disappearance and murder of novelist Owen Quine, who has written a controversial manuscript that could potentially destroy reputations and expose dark secrets within the publishing world.
Complex Characters: The novel introduces a cast of unique and multifaceted characters, each with their own motives and secrets, making it difficult to determine who is responsible for Quine's murder.
Evolving Partnership: The relationship between Cormoran Strike and Robin Ellacott continues to develop, with Robin taking on a more active role in investigations and proving her skills as a detective.
Insight into the Publishing Industry: The Silkworm delves into the world of publishing, exploring the cutthroat competition, ego clashes, and the lengths to which some people will go to protect their reputations.
Literary References: The book incorporates elements of classic literature, particularly drawing inspiration from the Jacobean play "The Duchess of Malfi" by John Webster, which plays a significant role in the plot.
Dark and Twisted Plot: The Silkworm is known for its gruesome and disturbing murder scene, as well as its exploration of themes like obsession, revenge, and betrayal.
Engaging Storytelling: Robert Galbraith's writing style keeps readers engaged and invested in the story, with a narrative that weaves together various plotlines and character arcs.
Attention to Detail: The Silkworm is praised for its meticulous attention to detail in both the investigation process and the descriptions of settings, making the story feel authentic and immersive.
Unexpected Twists: The novel is filled with surprising turns and revelations, keeping readers guessing until the very end as to who the true culprit is.
Continuation of the Series: The Silkworm is the second installment in the Cormoran Strike series, building upon the foundation laid in The Cuckoo's Calling and further developing the main characters and their personal lives.
In conclusion, The Silkworm is a gripping and sophisticated crime thriller that further develops the compelling partnership of Cormoran Strike and Robin Ellacott while providing an insightful and darkly entertaining look at the world of publishing. With its intricate plot, well-drawn characters, and exploration of timely themes, the novel solidifies Robert Galbraith's place as a master of the detective genre and leaves readers eagerly anticipating the next installment in the series.
TELEVISION SERIES
C.B. Strike, also known as Strike, is a British television series based on the Cormoran Strike detective novels written by J.K. Rowling under the pseudonym Robert Galbraith. The series first premiered on BBC One in 2017 and has since gained international recognition and a dedicated following.
The show follows the life and investigations of Cormoran Strike, a private detective and former Royal Military Police investigator with a prosthetic leg and a troubled past. Strike is portrayed by Tom Burke, who brings to life the character's gruff demeanor, intelligence, and determination to solve complex cases.
Alongside Strike is his resourceful and resilient assistant, Robin Ellacott, played by Holliday Grainger. Robin starts as a temporary secretary but quickly becomes an indispensable part of Strike's team, with her keen intuition and perseverance. Their professional relationship develops over time, creating a strong bond and chemistry that captivates audiences.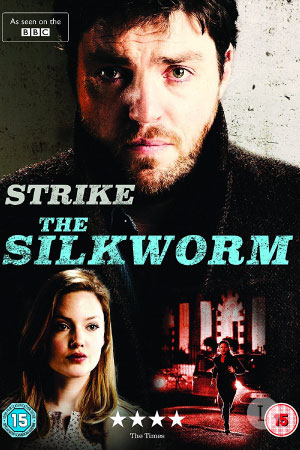 ABOUT WRITER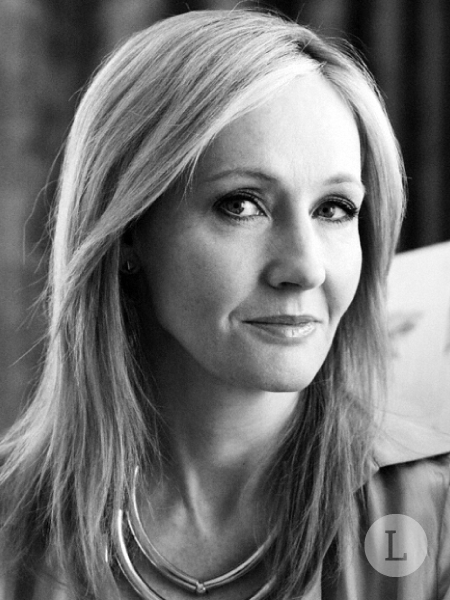 After the tremendous success of the Harry Potter series, J. K. Rowling continued to pursue her literary career with various projects. She has written crime novels under the pseudonym Robert Galbraith, with the Cormoran Strike series being well-received by readers and critics alike.