The Cuckoo's Calling, the first novel in the Cormoran Strike series by Robert Galbraith (a pseudonym for J.K. Rowling), is a compelling and intricately plotted crime thriller that introduces readers to the character of Cormoran Strike, a struggling private detective in London. The novel combines an intriguing murder mystery with a detailed exploration of the complexities of human relationships, the pitfalls of fame, and the enduring consequences of personal tragedy.
BOOK INFO
version: CLASSIC, EBOOK, AUDIOBOOK
number of pages: 464
literary movement: CONTEMPORARY
literary genre: CRIME, DETECTIVE
1st edition: 2013
SUMMARY
The story begins with Strike at a low point in his life, both personally and professionally. A wounded war veteran with a prosthetic leg, Strike is barely making ends meet as a private investigator and is grappling with the recent end of a tumultuous relationship. When he is approached by John Bristow, the brother of his late childhood friend, to investigate the apparent suicide of his sister, supermodel Lula Landry, Strike is hesitant but ultimately accepts the case.
As Strike delves into the glamorous and cutthroat world of fashion, he uncovers a web of intrigue, lies, and hidden motives surrounding Lula's death. With the assistance of his temporary secretary, Robin Ellacott, Strike meticulously unravels the tangled threads of the case, revealing the dark underbelly of fame and the lengths to which people will go to protect their secrets.
The novel is populated with a diverse cast of well-drawn characters, including Lula's troubled adoptive family, her enigmatic fashion designer friend, and the many individuals who stood to benefit from her death. As Strike and Robin navigate the treacherous waters of the investigation, they form an unlikely partnership that deepens and evolves throughout the series.
The Cuckoo's Calling is notable for its complex and meticulously crafted plot, which keeps the reader guessing until the very end. The novel's richly detailed descriptions of London, combined with the authenticity of its characters, create an immersive and atmospheric reading experience. The story also delves into themes of identity, family, and the often destructive nature of fame and wealth.
MAIN CHARACTERS
Cormoran Strike
A skilled but struggling private investigator and former military police officer, Cormoran Strike is a complex character with a troubled past. He lost his leg in a war injury and is the illegitimate son of a famous rock star.
Robin Ellacott
Hired as Strike's temporary secretary, Robin quickly proves herself to be a valuable asset to his investigations. She has a natural aptitude for detective work and forms a strong professional partnership with Strike.
Lula Landry
A famous model whose suspicious death is the central mystery of the novel. Although she is already deceased at the start of the story, her life and character are gradually revealed through the investigation.
John Bristow
Lula Landry's adoptive brother and the person who hires Strike to investigate her death. He is convinced that Lula was murdered and seeks the truth behind her demise.
Tony Landry
Lula's adoptive uncle, Tony is a wealthy businessman and a central figure in her life. He has a contentious relationship with Lula and her family.
Guy Some
A well-known fashion designer and close friend of Lula Landry, Guy becomes one of the key figures in the investigation, providing insight into Lula's personal life and the world of fashion.
Ciara Porter
A fellow model and friend of Lula's, Ciara helps provide background information about Lula's relationships and the modeling industry.
Evan Duffield
Lula's on-again, off-again boyfriend, and a troubled musician. He is one of the primary suspects in Lula's death due to their tumultuous relationship.
Rochelle Onifade
A close friend of Lula's from her time in rehab, Rochelle holds important information about Lula's past and her state of mind before her death.
Charlotte Campbell
Strike's ex-girlfriend, whose recent breakup with him serves as a backdrop for his emotional state throughout the novel. Although not directly involved in the investigation, Charlotte's presence influences Strike's actions and decisions.
TOP 10 POINTS
Intricate Mystery Plot: The Cuckoo's Calling is a captivating detective story, following private investigator Cormoran Strike as he investigates the suspicious death of a famous model, Lula Landry.
Unique Protagonist: Cormoran Strike, a former military police investigator, has a complex past, with a troubled childhood and a recent amputation of his leg due to a war injury. This background makes him a unique and compelling protagonist.
Dynamic Partnership: Strike's professional relationship with his secretary, Robin Ellacott, adds depth to the story. Their partnership grows throughout the novel, as they work together to unravel the mystery.
Vivid Portrayal of London: The novel's setting in contemporary London is vividly described, immersing readers in the diverse neighborhoods and social circles of the city.
Exploration of Fame and Celebrity Culture: The Cuckoo's Calling delves into the darker side of fame, revealing the pressures and pitfalls that come with living in the public eye.
Engaging Suspects and Red Herrings: As Strike investigates Lula Landry's death, the story introduces a wide array of colorful and suspicious characters, keeping readers guessing about the true culprit until the very end.
Social Commentary: The novel touches on issues such as race, class, and mental health, providing subtle commentary on contemporary society and the challenges faced by various characters.
Pseudonymous Author: The Cuckoo's Calling was initially published under the pseudonym Robert Galbraith, which was later revealed to be a pen name for J.K. Rowling, adding an intriguing layer to the book's reception and success.
Attention to Detail: The novel showcases Rowling's meticulous attention to detail and her ability to craft a complex, well-constructed mystery plot.
Beginning of a Series: The Cuckoo's Calling is the first book in the Cormoran Strike series, which has continued to garner praise and success with each subsequent installment.
In conclusion, The Cuckoo's Calling is a captivating and sophisticated crime thriller that introduces readers to the unforgettable character of Cormoran Strike and sets the stage for a successful and engaging series. With its intricate plot, well-developed characters, and exploration of timely themes, the novel showcases J.K. Rowling's considerable talents as a writer of adult fiction and cements her place as a master of the detective genre.
TELEVISION SERIES
C.B. Strike, also known as Strike, is a British television series based on the Cormoran Strike detective novels written by J.K. Rowling under the pseudonym Robert Galbraith. The series first premiered on BBC One in 2017 and has since gained international recognition and a dedicated following.
The show follows the life and investigations of Cormoran Strike, a private detective and former Royal Military Police investigator with a prosthetic leg and a troubled past. Strike is portrayed by Tom Burke, who brings to life the character's gruff demeanor, intelligence, and determination to solve complex cases.
Alongside Strike is his resourceful and resilient assistant, Robin Ellacott, played by Holliday Grainger. Robin starts as a temporary secretary but quickly becomes an indispensable part of Strike's team, with her keen intuition and perseverance. Their professional relationship develops over time, creating a strong bond and chemistry that captivates audiences.
Each season of the series covers one of the novels from the Cormoran Strike series, delving into intricate murder mysteries that take the duo through the dark underbelly of London and beyond. The show captures the essence of the novels, combining the tense atmosphere, intriguing characters, and intricate plots that make the books so compelling.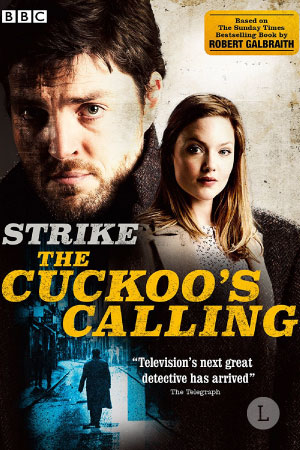 ABOUT WRITER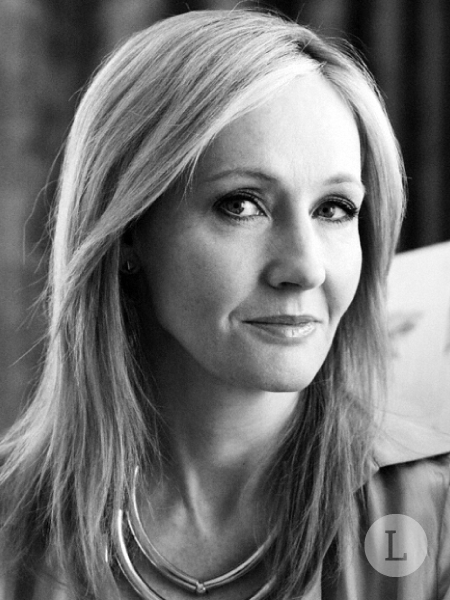 After the tremendous success of the Harry Potter series, J. K. Rowling continued to pursue her literary career with various projects. She has written crime novels under the pseudonym Robert Galbraith, with the Cormoran Strike series being well-received by readers and critics alike.