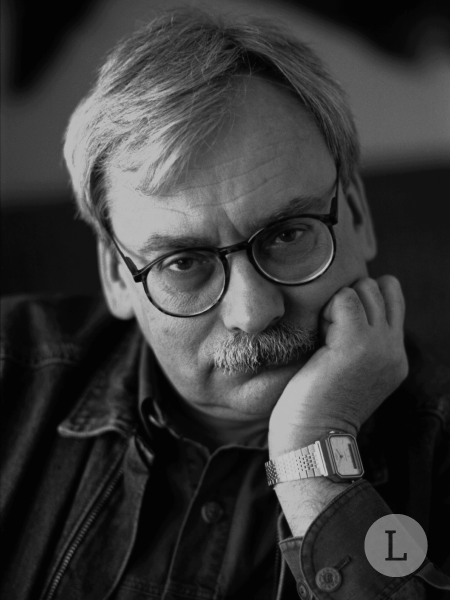 born: JUNE 21, 1948
died: -
nationality: POLISH
genre: FANTASY
Andrzej Sapkowski, born on June 21, 1948, in Łódź, Poland, is a celebrated author known for creating the Witcher series, which has been adapted into a successful video game franchise and a popular Netflix series. His unique blend of Slavic mythology, history, and fantasy has captivated millions of readers worldwide. In this comprehensive article, we will explore Sapkowski's life, his most popular works, and his enduring impact on the fantasy genre.
EARLY LIFE AND EDUCATION
Andrzej Sapkowski studied economics at the University of Łódź, graduating in 1972. He later worked as a senior sales representative for a foreign trade company. Despite his background in economics, Sapkowski's passion for literature and storytelling eventually led him to embark on a writing career.
LITERARY CAREER AND SUCCESS
Sapkowski's writing career began when he entered a short story contest in 1986, organized by the Polish magazine Fantastyka. His entry, The Witcher (Wiedźmin), won third place and introduced the character Geralt of Rivia, who would become the protagonist of his future novels.
WRITING STYLE AND INFLUENCES
Sapkowski's writing style is often characterized by its rich world-building, complex characters, and intricate plots. He is known for his ability to weave historical events and Slavic folklore seamlessly into his fictional worlds, creating an immersive experience for readers.
His influences range from classic fantasy authors such as J.R.R. Tolkien and Michael Moorcock to historical and mythological sources. Sapkowski has cited Polish folklore and history as significant influences on his work, as well as his interest in medieval Europe and the history of the Hussite Wars.
TOP 10 BOOKS BY ADRZEJ SAPKOWSKI
The Last Wish (1993)
The first collection of short stories featuring Geralt of Rivia, The Last Wish serves as an introduction to the Witcher universe and provides essential background information for the series.
Sword of Destiny (1992)
The second collection of short stories, Sword of Destiny continues to follow Geralt's adventures and further develops his relationships with key characters like Yennefer and Ciri.
Blood of Elves (1994)
The first novel in the Witcher Saga, Blood of Elves begins the main storyline, focusing on Geralt, Yennefer, and Ciri as they face numerous challenges and enemies.
Time of Contempt (1995)
The second novel in the Witcher Saga, Time of Contempt delves deeper into the world's politics and escalating conflicts, while also exploring the personal struggles of the central characters.
Baptism of Fire (1996)
As the third novel in the Witcher Saga, Baptism of Fire follows Geralt and his companions as they search for Ciri, who has been captured by a mysterious organization.
The Tower of the Swallow (1997)
The fourth novel in the Witcher Saga, The Tower of the Swallow finds Ciri escaping her captors and embarking on a perilous journey to reunite with Geralt and Yennefer.
The Lady of the Lake (1999)
The fifth and final novel in the Witcher Saga, The Lady of the Lake brings the story to a thrilling conclusion, with Geralt and his friends making their last stand against powerful foes.
Season of Storms (2013)
A standalone Witcher novel, Season of Storms takes place between the events of the short stories and features Geralt embroiled in a complex plot involving sorcerers and political intrigue.
Narrenturm (2002)
The first book in the Hussite Trilogy, Narrenturm is set in the early 15th century and follows the adventures of Reinmar of Bielawa, a physician and magician, who becomes entangled in the political and religious conflicts of the time.
Warriors of God (2004)
The second book in the Hussite Trilogy, Warriors of God continues the story of Reinmar, as he navigates the complexities of war, love, and betrayal during the tumultuous Hussite Wars.
INTERESTING FACTS
Sapkowski is a passionate collector of books and has an extensive library of over 12,000 volumes.
Although the Witcher series gained massive popularity through the video games, Sapkowski has mentioned that he doesn't play video games and has limited involvement in their development.
Sapkowski is fluent in several languages, including English, Spanish, French, and German, which has helped him in his research for his novels.
He has won numerous awards for his works, both in Poland and internationally, including the prestigious World Fantasy Award for Lifetime Achievement in 2016.
Despite the success of the Witcher series, Sapkowski initially had trouble finding a publisher for his first short story, as the Polish publishing industry was not accustomed to the fantasy genre.
AWARDS AND HONORS
Throughout his career, Andrzej Sapkowski has received numerous awards and accolades for his contributions to literature. Some of the most notable awards include:
Polityka's Passport Award (1997) – An annual Polish cultural award presented by the Polityka magazine.
European Science Fiction Society's European Grand Master of Fantasy (2002) – An honor recognizing Sapkowski's contribution to the European fantasy genre.
Janusz A. Zajdel Award (2003) – A prestigious Polish science fiction and fantasy award, which he won for his novel Warriors of God.
World Fantasy Award for Lifetime Achievement (2016) – An international honor celebrating Sapkowski's impact on the fantasy genre.
AT THE END
Andrzej Sapkowski has made a lasting impression on the world of fantasy literature through his richly detailed worlds, memorable characters, and compelling storytelling. As the author of the Witcher series and other notable works, Sapkowski's influence can be seen in the growing popularity of Slavic mythology and the success of various adaptations of his works. His legacy will no doubt continue to inspire future generations of writers and fans alike.
---